Convincing Personality, Cooperation and Communication
Strengthen your personal skills
The role of networking, social English and presenting yourself effectively cannot be overestimated in international business today. The need of being a "relationship manager" within the company as well as to acquire new clients and achieve client retention is the key to your business success. In this seminar, you will strengthen your interpersonal skills and take advantage of your full potential in order to become more successful in your job.
Content
What is interpersonal competence?
Personality types as an explanatory approach.
Learn the most common small talk themes.
Become aware of socially unacceptable themes, i.e. taboo topics.
Presenting yourself effectively through voice and presence.
Detect and reflect on personal patterns, potential and weaknesses
Your personal behaviour and communication patterns when dealing with other people.
Increase your confidence by building your social English vocabulary.
How to use appropriate language for diverse contexts.
Understand your counterpart and build trust
Which basic character types exist and which characteristics do they have?
Learning about your listening attitude and style.
Building rapport and engagement.
Understanding miscommunication.
Consciously detect and consider interactions with other people
Examining your personal communication style.
Understanding non verbal communication.
Speaking with impact.
What happens when you encounter other character types in colleagues, clients, etc?
Risks and obstacles to be taken into consideration.
Expanding your personal behavioural patterns authentically
Adjusting and optimising your patterns of dealing with colleagues, clients, superiors and staff.
Understanding other personalities in order to confidently approach, interact and communicate with them.
Dealing with difficult relationships.
Designing and navigating conversations and negotiations with clients.
Online Learning Platform
Once you have registered, you will be able to access your online learning platform, including extra materials for consolidating what you have learned.
Benefits
You will learn how to
improve your competence in successfully creating business relations,
detect the strengths and weaknesses of your behavioural patterns when dealing with other character types,
develop confidence in small talk situations,
change topics smoothly during a conversation,
develop your confidence in presenting yourself verbally and non-verbally,
develop your potential to be able to create a conscious and target-oriented relationship with your clients,
develop a solution-oriented improvement of "difficult relationships",
read body language effectively.
Methods
The training will include theoretical input, self-reflection, simulations, group work, role-play, discussion, analysis of personality types and feedback on results.
Who should attend
This seminar is for those who would like to strengthen their interpersonal competence through business networking. It is also for everyone who wants to expand their repertoire of alternative actions and enlarge their social English vocabulary.
Further recommendations for "Convincing Personality, Cooperation and Communication"
Statements from participants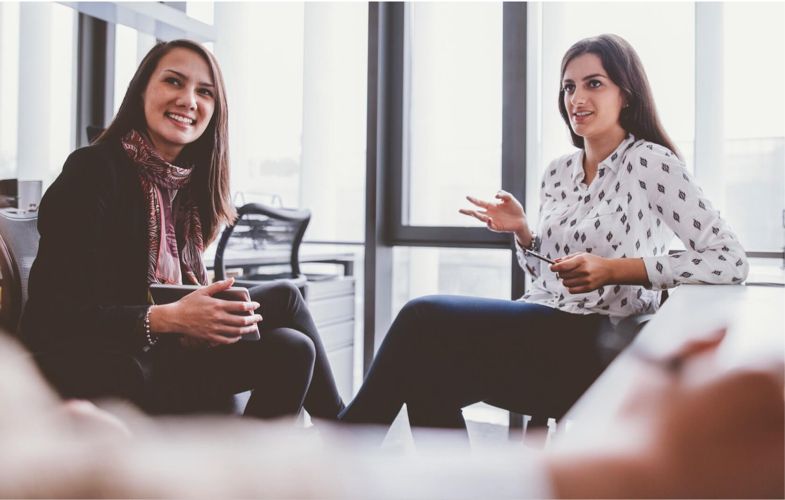 "I liked the flexibility and the mix of theory and practice."
Cornelia Wieduwilt
HAVI Global Solutions Europe GmbH, Duisburg
Customised for your needs
On-site for multiple employees
Save time and travelling expenses
Questions about a booking?
Training in English
24.-25.02.21
Frankfurt a. M./Bad Nauheim

06.-07.05.21

09.-10.09.21

17.-18.02.22

1.-2. day: 9:00 AM - 5:00 PM

Participation fee
€ 1.470,- excl. VAT
The stated participation fee includes a group lunch per full seminar day, refreshments during breaks and extensive course handouts. The participant must settle accommodation costs directly with the hotel. Regarding the booking of the hotel, you will find a reservation form in your online learning platform.
Sufficient places are still free.
Don´t wait too long to book.
Fully booked.
Training is guaranteed to take place
Nächste Buchung sichert die Durchführung
Secure knowledge transfer with transfer coaching!
Book 2 hours of individual coaching with your trainer.
€ 390,- excl. VAT
Take advantage of our attractive discount by booking your seminar + transfer coaching at the same time. You will save 10% when you book transfer coaching!