The International Assistant
Effective Intercultural Communication
The environment of organizations has become increasingly international. This affects the assistant's function. Mastering foreign languages and intercultural competency are a must. In this training you'll find these aspects combined. You'll work on your professional competence in dealing with foreign business partners and you'll improve your business English. The language during the training is English only.
Content
Intercultural communication and dealing with foreign guests
What is culture?
How do cultural differences affect behaviour and communication?
How to apply this knowlegde in daily work processes?
The meaning of non-verbal signals in personal contacts and on the telephone.
Tips for non-verbal behaviour in dealing with foreign guests.
How to receive guests in a professional manner and entertain them with the right topics?
Making small talk with confidence.
Professional telephone conversations
How to control the conversation from A to Z, to connect calls, to take a message?
Important expressions you should know.
How to manage challenging communication partners and difficult situations on the telephone?
Work on the participants' own cases.
Modern business correspondence
Do´s and Don´ts of international correspondence.
Formats of English letters.
How to use standard expressions and polite phrases?
How to apply a formal and an informal writing style?
How to write a set of correspondence based on practical cases?
International meetings
Checklists for the preparation and organization of a meeting with international participants.
Vocabulary for writing the meeting documents.
Writing the agenda and the invitation.
How to define a dress code?
Professional and personal presentation
How to present yourself personally and professionally?
How to represent your company and your superior(s)?
How to give a short presentation?
Online Learning Platform
Once you have registered, you will be able to access your online learning platform, including extra materials for consolidating what you have learned.
Benefits
You expand your intercultural competency and improve your business English.
You are motivated to speak only in English during the training and to practice new and useful expressions.
You learn to communicate in a spontaneous, natural, correct and effective manner on the telephone, in correspondence and face-to-face.
You can practice daily situations through role playing.
Methods
Theory input, role play, presentations, individual, group and plenary exercises, working in pairs, case studies, exchange of experience. The training is driven by the participants' willingness to speak English and by their active participation in the seminar.
Who should attend
Assistants, secretaries and administrative staff who work in an international context.
Minimal requirements: good secondary school ("Realschule") English skills or similar education.
Statements from participants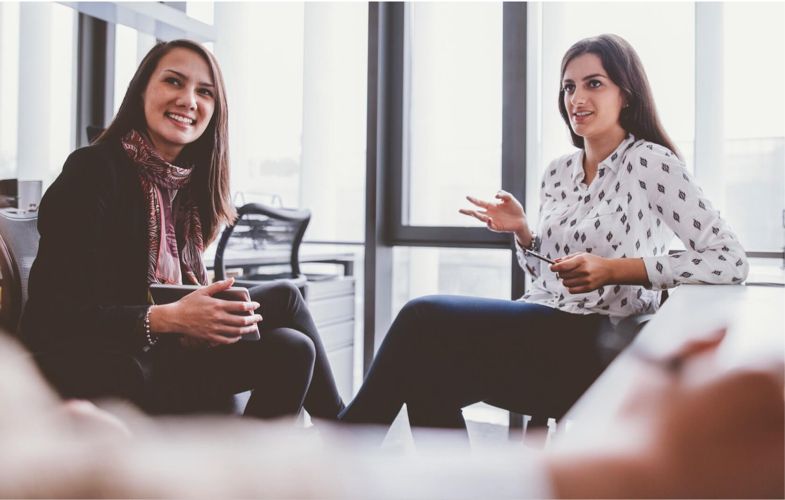 "The trainer was very flexible and was able to give excellent advice on practical topics!"
Eva Majgl
PROBAT-WERKE von Gimborn Maschinenfabrik GmbH, Emmerich am Rhein
Customised for your needs
On-site for multiple employees
Save time and travelling expenses
Questions about a booking?
Training in English, Präsenz
24.-25.06.21
Days & Times
Thursday, 24.06.2021
9:00 AM - 5:00 PM
Friday, 25.06.2021
8:30 AM - 4:30 PM

02.-03.09.21
Days & Times
Thursday, 02.09.2021
9:00 AM - 5:00 PM
Friday, 03.09.2021
8:30 AM - 4:30 PM

28.-29.10.21
Days & Times
Thursday, 28.10.2021
9:00 AM - 5:00 PM
Friday, 29.10.2021
8:30 AM - 4:30 PM

Participation fee
€ 1.440,- excl. VAT
€ 1.713,60 incl. VAT
The stated participation fee includes a group lunch per full seminar day, refreshments during breaks and extensive course handouts. The participant must settle accommodation costs directly with the hotel. Regarding the booking of the hotel, you will find a reservation form in your online learning platform.
Sufficient places are still free.
Don´t wait too long to book.
Fully booked.
Training is guaranteed to take place
The next booking ensures this course will take place