Presenting in English
Acting with confidence in a foreign language
How do you stay relaxed when delivering an English presentation and how can you be convincing even if your English is not perfect? By delivering your ideas and presenting yourself with great confidence! Make use of your voice, body language and wit and balance out possible linguistic shortcomings with your personality as a success factor. During the training you will exercise a lot in English and will gain confidence in your ability to reach your audience.
Content
Practice!
How to build rapport with an audience.
Ways to stay in contact-mode.
Stop fearing (and avoiding) interaction.
Improvise!
How to fail successfully.
Handling stress - enjoying nervousness.
Variations of myself: testing different styles of presenting.
Playing with (in-)securities.
How to convince when you don't have a clue.
Convince!
Presentations' next top model: find your own style through immediate audience feedback.
Right argument - right delivery.
Repeated simulations of typical and difficult presentation situations.
Excercises, role plays, feedback and practical hints.
Online Learning Platform
Once you have registered, you will be able to access your online learning platform, including extra materials for consolidating what you have learned.
Benefits
You will learn how to
speak freely and improvise.
present ideas with little or no preparation.
Manage and use stress to your advantage.
Methods
Workshop with simple and effective techniques which are tailor-made for business situations. Exercises, role play and presentations in front of the whole group will help your self confidence when presenting in English. Video recording will support you in synchronising your own perceptions with those of others. This training builds on your strengths, encourages positive thinking and supports an effective learning process.
You should bring a presentation of maximum 5 minutes and your notebook.
Who should attend
Specialists and managers as well as project managers who need to present in English. All those who need to work in the English language in everyday business and have to hold presentations within and outside of their organisation.
Further recommendations for "Presenting in English"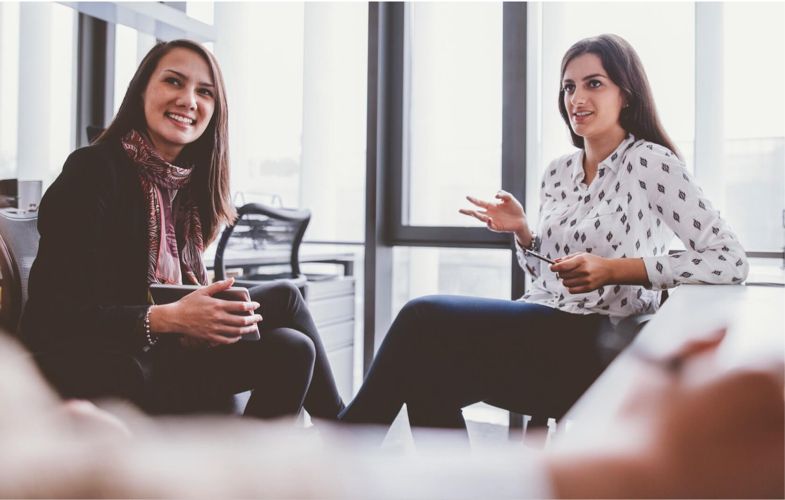 "Sehr lebhaftes und interessantes Training mit vielen Hilfestellungen."
Harald Riebel
Atotech Deutschland GmbH, Berlin
"Der Trainer hat eine hervorragende Art des Vortragens und bringt eine Menge Praxiserfahrung mit."
Nicole Kessler
proseat GmbH + Co. KG, Mörfelden-Walldorf
"Sehr gut strukturiertes Training, viele praxisbezogene Inhalte."
Valentina Artemieva
Clariant International AG, Muttenz/Schweiz
"Good concept and structured programm."
Oliver Ferreau
Nedschroef Plettenberg GmbH, Plettenberg
"Practical oriented training that will help you to improve your skills in business."
Birgit Neubauer
Robert Half, Stuttgart
"Well-skilled trainer, many psychological aspects!"
Dietmar Schulze
INPRO Innovationsgesell. für fortgeschrittene Produktionssysteme i.d. Fahrzeugindustrie mbH, Berlin
"Nice, informal and relaxed atmosphere, good group spirit."
Gerda Mutzbauer
Grammer AG, Amberg
"The trainer was very skilled and entertaining at the same time."
Nora Klasing
Vitra Holding GmbH, Weil am Rhein
"Very good level, high professional, competent and perfect organisation!"
Anna Goeddemeier
AbbVie Deutschland, 65189 Wiesbaden
Customised for your needs
On-site for multiple employees
Save time and travelling expenses
Questions about a booking?
Training in English
16.-17.12.19
✓
Köln

03.-04.02.20
Stuttgart

25.-26.05.20
Hamburg

22.-23.06.20
Frankfurt a. M./Königstein

09.-10.09.20
Stuttgart

09.-10.12.20
Berlin

22.-23.03.21
Mannheim

1.-2. day: 9:00 AM - 5:00 PM

Participation fee
€ 1.470,- excl. VAT
€ 1.749,30 incl. VAT
The stated participation fee includes a group lunch per full seminar day, refreshments during breaks and extensive course handouts. The participant must settle accommodation costs directly with the hotel. Regarding the booking of the hotel, you will find a reservation form in your online learning platform.
Sufficient places are still free.
Don´t wait too long to book.
Fully booked.
✓
Training is guaranteed to take place
Secure knowledge transfer with transfer coaching!
Book 2 hours of individual coaching with your trainer.
€ 390,- excl. VAT
€ 464,10 incl. VAT
Take advantage of our attractive discount by booking your seminar + transfer coaching at the same time. You will save 10% when you book transfer coaching!