Presenting in English
Acting with confidence in a foreign language
How do you stay relaxed when delivering an English presentation and how can you be convincing even if your English is not perfect? By delivering your ideas and presenting yourself with great confidence! Make use of your voice, body language and wit and balance out possible linguistic shortcomings with your personality as a success factor. During the training you will exercise a lot in English and will gain confidence in your ability to reach your audience.
Content
Success factor: rhetoric
Describe complex situations simply and clearly.
Combine fact orientation with a personal touch.
Build rapport with the audience.
Develop a good speaking style.
Success factor: English language
Relevant English phrases for presentations and for leading discussions.
Overcoming insecurity – articulating clearly.
Increasing impact through clarity of speech.
Benefiting from insecurities.
Using humour convincingly.
Success factor: body language
Poised body language and open gestures.
Develop a powerful and dynamic appearance.
Learn the basic rules of clear body language and movement.
Improve your charisma.
Be open despite your nervousness.
Stay friendly under pressure.
Success factor: structure
Structuring a successful presentation.
Delivering arguments and evidence clearly and convincingly.
Tips for PowerPoint presentations.
Handling difficult situations
Manage interruptions, questions and objections.
Handle your stage-fright.
Perfect communication without perfect grammar.
Managing intercultural situations
Recognise signals of respect, openness and understanding.
Reflect on your own behaviour without stereotyping do's and don'ts.
Manage misunderstandings.
Practical tips and exercises
Online Learning Platform
Once you have registered, you will be able to access your online learning platform, including extra materials for consolidating what you have learned.
Benefits
You will learn how to convince in presentations with your language level.
You will optimise your body language and manner of speaking by building on your strengths.
You will learn how to show competence, trustworthiness and a personable character.
Methods
Workshop with simple and effective techniques, which are tailor-made for business situations. Through exercises, role plays and presentations in front of the whole group you will develop self-confidence for presenting in English. Video recording will support you in synchronising your own perceptions with those of others. This training builds on your strengths, encourages positive thinking and supports an effective learning process.
You should bring a presentation of maximum 5 minutes and your notebook. This is not an English language course.
Who should attend
Specialists and managers as well as project managers who need to present in English. All those who need to work in the English language in every day business and have to make presentations within and outside of their organisation. Language proficiency should be intermediate or good.
Further recommendations for "Presenting in English"
Statements from participants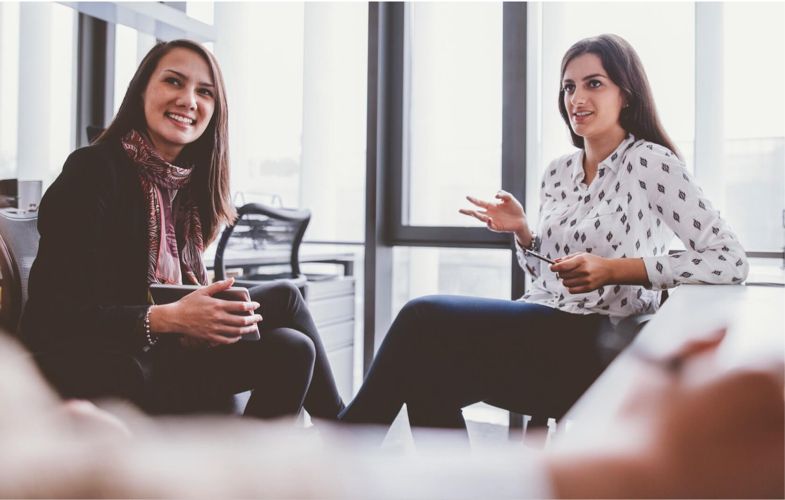 "Sehr lebhaftes und interessantes Training mit vielen Hilfestellungen."
Harald Riebel
Atotech Deutschland GmbH, Berlin
"Der Trainer hat eine hervorragende Art des Vortragens und bringt eine Menge Praxiserfahrung mit."
Nicole Kessler
proseat GmbH + Co. KG, Mörfelden-Walldorf
"Sehr gut strukturiertes Training, viele praxisbezogene Inhalte."
Valentina Artemieva
Clariant International AG, Muttenz/Schweiz
"Good concept and structured programm."
Oliver Ferreau
Nedschroef Plettenberg GmbH, Plettenberg
"Practical oriented training that will help you to improve your skills in business."
Birgit Neubauer
Robert Half, Stuttgart
"Well-skilled trainer, many psychological aspects!"
Dietmar Schulze
INPRO Innovationsgesell. für fortgeschrittene Produktionssysteme i.d. Fahrzeugindustrie mbH, Berlin
"Nice, informal and relaxed atmosphere, good group spirit."
Gerda Mutzbauer
Grammer AG, Amberg
"The trainer was very skilled and entertaining at the same time."
Nora Klasing
Vitra Holding GmbH, Weil am Rhein
"Very good level, high professional, competent and perfect organisation!"
Anna Goeddemeier
AbbVie Deutschland, 65189 Wiesbaden
Customised for your needs
On-site for multiple employees
Save time and travelling expenses
Questions about a booking?
Training in English
22.-23.03.21

16.-17.06.21

28.-29.10.21

25.-26.01.22

1.-2. day: 9:00 AM - 5:00 PM

Participation fee
€ 1.470,- excl. VAT
The stated participation fee includes a group lunch per full seminar day, refreshments during breaks and extensive course handouts. The participant must settle accommodation costs directly with the hotel. Regarding the booking of the hotel, you will find a reservation form in your online learning platform.
Sufficient places are still free.
Don´t wait too long to book.
Fully booked.
Secure knowledge transfer with transfer coaching!
Book 2 hours of individual coaching with your trainer.
€ 390,- excl. VAT
Take advantage of our attractive discount by booking your seminar + transfer coaching at the same time. You will save 10% when you book transfer coaching!