Success Through Effective Communication Skills
How to communicate more skillfully and convincingly
In order to be successful in business, it is important to know about communication styles and how they are influenced by culture and language. In this seminar you will learn how to navigate skillfully through difficult communication situations to achieve the desired result. You will be enabled to create a constructive, appreciative atmosphere and to optimise your communication by means of targeted reflection.
Content
Achieving your goals
Defining and understanding what effective communication is.
Why do we need effective communication?
Setting out what your communication goals are.
How behaviour can be changed towards the object of communication.
Analysing communication and communication styles
Patterns and characteristics of different communication styles.
Communication at work.
How to communicate under stress.
How do you determine other people´s communication style?
Identifying the communication style of others.
What traits do they have when they communicate?
How knowledge of these characteristics can help you communicate more effectively.
What communication style do you use and how can you channel it?
How do people from other cultures communicate?
Categorisation of people from different cultures and countries.
Do different countries and cultures display similar characteristics when communicating?
Use of this categorisation to communicate more effectively.
Language aspects
Throughout the course particular attention will be made to the key terms and linguistic nuances used to communicate in English.
Online Learning Platform
Once you have registered, you will be able to access your online learning platform, including extra materials for consolidating what you have learned.
Benefits
You will be able to
define and clarify your role and consequently use the communication strategies,
comprehensively recognise different communication styles,
develop and tailor your own communcation style to achieve your goals,
foster new and more positive relationships between you, your team and others,
convey the value of communication for achieving positive and lasting results,
understand and use non-verbal forms of communication,
communicate confidently in intercultural settings,
use your learned strategies to communicate more effectively with email, telephone or in meetings.
Methods
As this is a course dedicated to communication, it will be a very interactive course with continuous role-play, practice-oriented and communicative exercises throughout the two days. Continuous feedback will be given throughout the course as well as trainer-input and the opportunity to self-reflect. This course requires a lot of input from the participants.
Who should attend
Anyone whose business success depends on effective communication and who wants to enhance his communication skills and techniques in order to communicate appropriate and confidently in international settings.
Further recommendations for "Success Through Effective Communication Skills"
Statements from participants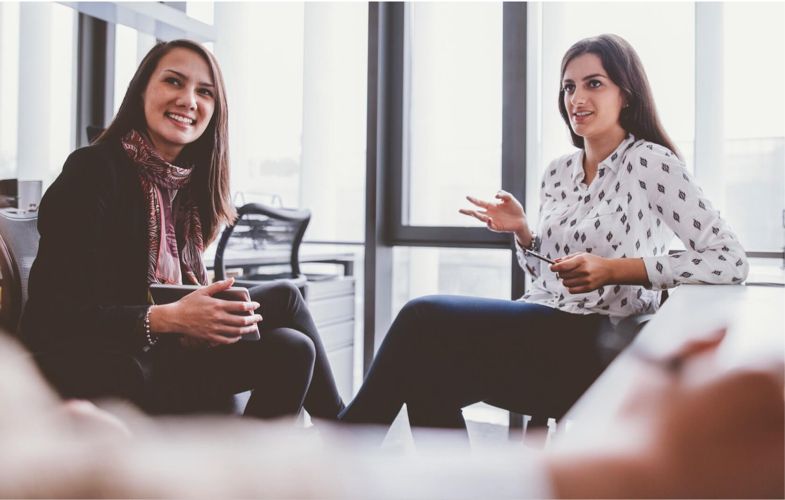 "Competent trainer, new insights of communication."
Oliver Sauerstein
Toshiba Europe GmbH, Neuss
Customised for your needs
On-site for multiple employees
Save time and travelling expenses
Questions about a booking?
Training in English
04.-05.03.21

24.-25.06.21

11.-12.10.21

10.-11.02.22

1.-2. day: 9:00 AM - 5:00 PM

Participation fee
€ 1.470,- excl. VAT
The stated participation fee includes a group lunch per full seminar day, refreshments during breaks and extensive course handouts. The participant must settle accommodation costs directly with the hotel. Regarding the booking of the hotel, you will find a reservation form in your online learning platform.
Sufficient places are still free.
Don´t wait too long to book.
Fully booked.
Training is guaranteed to take place
Nächste Buchung sichert die Durchführung
Secure knowledge transfer with transfer coaching!
Book 2 hours of individual coaching with your trainer.
€ 390,- excl. VAT
Take advantage of our attractive discount by booking your seminar + transfer coaching at the same time. You will save 10% when you book transfer coaching!