Effective Meetings and Negotiations in English
How to convince and prevail – even in a foreign language
The internationalisation of business requires us to conduct more and more meetings and negotiations in the English language. Effective communication and negotiation skills have become vital factors in achieving success in our professional lives. With thorough preparation and convincing arguments, well presented to your audience, you can achieve your goals with greater ease. Through our seminar you will be able to increase confidence when using English with clients, colleagues and suppliers in meetings and negotiations.
Content
Well prepared for your success
Preparing and structuring a meeting.
Opening, closing and conducting a meeting.
Defining your goals and interests.
Preparing negotiations in writing and defining your negotiating strategy.
Aspects of a successful negotiation
Considering the basics of communication.
Showing an honest interest in your negotiation partner.
Presenting arguments convincingly – using your rhetorical skills.
Showing flexibility and being prepared for compromise.
Aiming for co-operation, not confrontation.
Success with communication skills
Establishing a good rapport.
Describing complex situations clearly and concisely.
Taking the lead in the meeting.
Reaching your goals by clearly stating your interests.
Being authentic in your performance.
Taking body language into account.
The role of language
Perfect communication without perfect grammar.
Important phrases in English conversation.
Pacing your speech for effectiveness.
Presenting unpleasant messages.
Presenting the benefits for all negotiation partners.
Humour as a communication tool.
Managing difficult situations
How to handle questions, disruptions and objections.
How to manage uncooperative behaviour and resistance.
Building up a solid negotiation position.
Staying friendly under pressure.
Succesful intercultural meetings
Interacting with respect, openness and understanding.
Avoiding stereotyping and being aware of cultural do's and don'ts.
Handling misunderstandings with confidence.
Tips for your business practice and exercises
Online Learning Platform
Once you have registered, you will be able to access your online learning platform, including extra materials for consolidating what you have learned.
Benefits
You will learn how to be convincing with your arguments and how to reach your goals in meetings and negotiations.
You will emphasise on the strengths in your communication and enhance your abilities to communicate effectively.
You will gain self-confidence using English in your professional life.
Methods
Workshop with effective tools and techniques. Through exercises, role plays and public speaking practice in the seminar you will be able to develop more self-confidence when speaking in the English language. Constructive feedback will support you in improving your negotiation style. This training is oriented towards your strengths with an emphasis on positive thinking and supports an effective learning process.
Who should attend
Anyone who wishes to communicate and negotiate professionally in English.
Statements from participants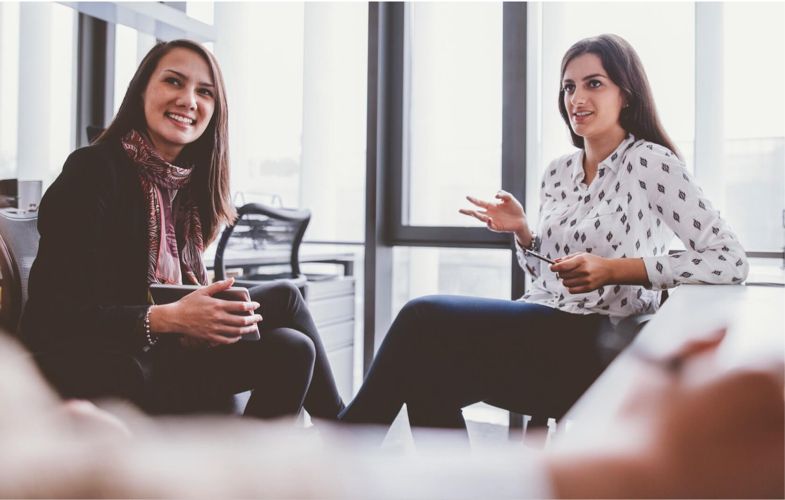 "Sehr guter, kompetenter Referent."
Meike Stemmler
Logistics World Alliance S.A., Luxemburg
"Sehr kompetenter und netter Referent!"
Martin Hesse
Hyundai Motor Europe Technical Center GmbH, Rüsselsheim
Customised for your needs
On-site for multiple employees
Save time and travelling expenses
Questions about a booking?
Training in English, Präsenz
22.-23.06.21
Days & Times
Tuesday, 22.06.2021
9:00 AM - 5:00 PM
Wednesday, 23.06.2021
9:00 AM - 5:00 PM

06.-07.09.21
Days & Times
Monday, 06.09.2021
9:00 AM - 5:00 PM
Tuesday, 07.09.2021
9:00 AM - 5:00 PM

15.-16.02.22
Days & Times
Tuesday, 15.02.2022
9:00 AM - 5:00 PM
Wednesday, 16.02.2022
9:00 AM - 5:00 PM

Participation fee
€ 1.470,- excl. VAT
€ 1.749,30 incl. VAT
The stated participation fee includes a group lunch per full seminar day, refreshments during breaks and extensive course handouts. The participant must settle accommodation costs directly with the hotel. Regarding the booking of the hotel, you will find a reservation form in your online learning platform.
Sufficient places are still free.
Don´t wait too long to book.
Fully booked.
Secure knowledge transfer with transfer coaching!
Book 2 hours of individual coaching with your trainer.
€ 390,- excl. VAT
€ 464,10 incl. VAT
Take advantage of our attractive discount by booking your seminar + transfer coaching at the same time. You will save 10% when you book transfer coaching!