Persuasion and Influence: Speak Up and Convince!
How convincing are your ideas? When you want to persuade, can you successfully adapt to your audience? Do you know how to back-up your ideas with reasons that others find convincing, using effective rhetorical devices? Effective persuasion is the ability to influence the behaviour of others. It is a skill that is extremely important in business and personal relationships. In this hands-on seminar you will sustainably optimise your personal linguistic style and gain in persuasiveness and influence.
Content
Persuasion
Building credibility.
Creating rapport.
Understanding different personalities and persuasion styles.
Persuasion triggers.
Non verbal persuasive techniques.
The role of emotion in decision making.
Influence
Framing your argument to influence outcome.
Influence through information.
Types of questioning and influence.
Increasing your sphere of influence.
Overcoming resistance.
Language and comprehensibility
Communicating information sustainably and sensibly.
Improving verbal expression.
Rhetorical devices.
Using the language of persuasion.
Knockout presentations
Knockout opening and closings.
Signposting and structure.
Rhetorical devices.
The power of voice and performance.
Online Learning Platform
Once you have registered, you will be able to access your online learning platform, including extra materials for consolidating what you have learned.
Benefits
You will
learn the essentials of persuasion and influence,
develop your ability to persuade and convince,
become more effective when speaking and presenting,
learn how to adapt your message to different communication styles,
become more calm, confident and poised,
win your audience over with non-verbal communication,
learn important English vocabulary needed to persuade effectively.
Methods
Short presentations, discussions, pair and group work, language input, short case studies and role plays. The emphasis in this seminar is on knowledge transfer and as much practice as possible in the two days. This is an interactive seminar.
Who should attend
Anyone who would like to learn how to effectively persuade and influence colleagues and clients to achieve business goals. It is also for managers and experts who want to represent their international firm confidently in English.
Further recommendations for "Persuasion and Influence: Speak Up and Convince!"
Statements from participants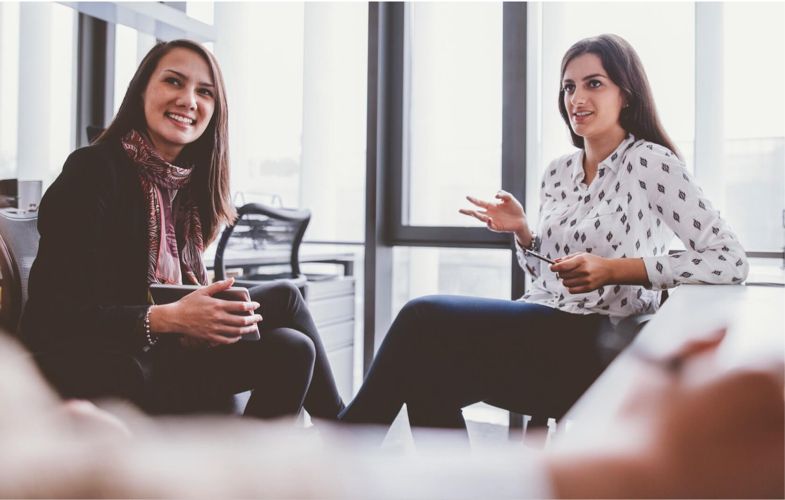 "Lots of great, practical ideas that can be applied quickly. Jillian's personality, experience and knowledge combined with active participation, theoretical discussions and practical application made for a real value-added session. Highly recommended!"
Michaelle Teuscher
Vattenfall Energy Trading GmbH, Hamburg
"Thoughtful mix of theoretical and practical exercises. Excellent trainer with long term experience in communications!"
Frank Eberling
Deutsche Bahn AG, Frankfurt a. M.
"Open atmosphere, honest feedback, good value for money."
Michael Gross
TI Automotive Technology Center, Rastatt
"Honest and very supportive feedback."
Knut Bargmann
TI Automotive Technology Center GmbH, Rastatt
Customised for your needs
On-site for multiple employees
Save time and travelling expenses
Questions about a booking?
Training in English
2 days
max max 10 Participants Teilnehmer
10.-11.06.21

17.-18.08.21

21.-22.10.21

02.-03.12.21

24.-25.02.22

1.-2. day: 9:00 AM - 5:00 PM

Participation fee
€ 1.490,- excl. VAT
The stated participation fee includes a group lunch per full seminar day, refreshments during breaks and extensive course handouts. The participant must settle accommodation costs directly with the hotel. Regarding the booking of the hotel, you will find a reservation form in your online learning platform.
Sufficient places are still free.
Don´t wait too long to book.
Fully booked.
Training is guaranteed to take place
Nächste Buchung sichert die Durchführung
Secure knowledge transfer with transfer coaching!
Book 2 hours of individual coaching with your trainer.
€ 390,- excl. VAT
Take advantage of our attractive discount by booking your seminar + transfer coaching at the same time. You will save 10% when you book transfer coaching!
Speak up – and convince!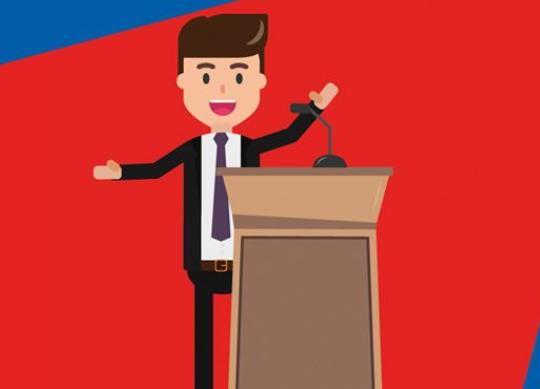 Rhetoric is a term we are all familiar with and – whether you want to say something in your mother tongue or in a foreign language – it is necessary for effective communication. This is particularly true in the globalised world we live and work in. At the same time, it is a skill you need to keep working on to develop.
Zum Blogbeitrag