Leading International Teams Successfully
How to create and lead winning teams
As a team leader, it is your role to empower, motivate and develop an individual's potential plus encourage personal initiative, decision making and self motivation. In this seminar, you will be shown effective tools for developing your team and your leadership skills in order to achieve excellent teamwork in an international context.
Content
Developing successful teams
What makes a successful team?
How to motivate a team
Challenges of leading intercultural teams/virtual teams
Understanding cultural differences within the team
Different phases of team development
The leadership task
Different leadership styles and cultural aspects
Situational leadership
Coaching
Delegation
Decision making
Success factors for leading a team
Effective communication tools
Indirect and direct communication
Giving and receiving feedback
Handling conflicts in an international context
Effective team leadership methods
Developing team code of conduct and buy in
Committing to team values and making them come alive
Online Learning Platform
Once you have registered, you will be able to access your personal learning environment, including extra materials for consolidating what you have learned.
Benefits
You will learn how to
define and clarify your role as a team leader
enhance your skills as a team leader
have the tools to increase your team's motivation, communication and performance
increase awareness and skills for leading international teams.
Methods
Group and individual work, trainer input, discussion, brainstorming, self-reflection, simulations and role play.
Who should attend
Team leaders, project leaders and especially those who lead or will be leading international teams.
Further recommendations for "Leading International Teams Successfully"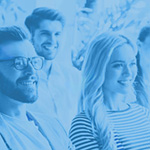 Statements from participants
"The trainer offered a variety of techniques. The training fulfilled all my expectations."
Rolf Verhoeven
Hyundai Motor Europe Technical Center GmbH, Rüsselsheim
"Professional trainer, professional organisation. Topics meet real life requirements."
Thomas Knopf
ERCO GmbH, Lüdenscheid
"Professional training, open atmosphere, small group, well organized."
Maike Hajjoubi
Fontys International Business School, Venlo, Niederlande
"Small and diverse group of participants, well selected topics, professional instructor."
Omid Moghaddam
OSRAM GmbH, München
"The training met my expectations."
Gerhard Richter
Greene, Tweed & Co. GmbH, Hofheim am Taunus
Free product for every booking: An e-learning of your choice about one of 4 top-selling topics!
more information here
Training in English
16.-18.05.18
Berlin

04.-06.07.18
✓
Frankfurt a. M.

10.-12.09.18
Stuttgart

12.-14.11.18
Hamburg

04.-06.02.19
Düsseldorf

03.-05.04.19
Berlin

1. day: 10:00 AM - 6:00 PM
2.-3. day: 9:00 AM - 5:00 PM

Participation fee
€ 1.690,- excl. VAT
€ 2.011,10 incl. VAT
The stated participation fee includes a group lunch per full seminar day, refreshments during breaks and extensive course handouts. The participant must settle accommodation costs directly with the hotel. Regarding the booking of the hotel, you will find a reservation form in your online learning platform.
Sufficient places are still free.
Don't wait too long to book.
Fully booked.
Haufe Akademie In-house
Company in-house implementation
The Haufe Akademie
High practical relevance
Top trainers
150.000 participants per year
Generator of success since 1978