Leading International Teams Successfully
How to create and lead winning teams
Team leaders often struggle with the complexity and demands of leading teams. In an international context, they are additionally confronted with unfamiliar cultural behaviour that they do not understand or even recognise. This seminar is aimed at providing you with the peace of mind and confidence to deal with these challenges. You are provided with a framework for leading teams effectively and how to use and adapt this framework for dealing with team members from different cultures. This helps to promote understanding within the team and to avoid conflicts - which in turn leads to better team performance.
Content
Developing successful teams
What makes a successful team?
Challenges of leading intercultural teams/virtual teams.
Creating values and goals.
Developing team code of conduct and buy in.
Leading and managing a team 
Differences between leading and managing a team.
Tasks and characteristics of a leader.
Different management styles.
Different cultural management styles.
Identifying your own style.
How to delegate efficiently.
Basic communication skills      
How to use different communication models.
Avoiding misunderstandings.
Giving and receiving feedback.
DifferentfFeedback techniques.
Giving feedback in an intercultural context.
Understanding team dynamics
Team development stages.
Motivation theories and techniques.
Practical application for motivating teams. 
Handling conflicts effectively
Understanding your own conflict style.
How to manage different cultural conflict resolution styles.
Conflict resolution techniques.
Handling conflicts in an international context.
Working with international teams
Understanding the effect of culture.
Dealing with misperception and intercultural communication in a team.
The influence of the different cultural dimensions.
How to manage the 5 main cultural issues successfully.
Online Learning Platform
Once you have registered, you will be able to access your online learning platform, including extra materials for consolidating what you have learned.
Benefits
After attending the seminar you will be able to:
lead and motivate your team effectively,
decisively deal with cultural differences in the team,
give feedback in a culturally sensitive way,
proactively avoid potential areas of conflict and misunderstanding,
adapt your leadership style to get the best results from the team,
increase your team's motivation, communication and performance.
Methods
Group and individual work, trainer input, discussion, brainstorming, self-reflection, simulations and role play.
Who should attend
Team leaders, project leaders and especially those who lead or will be leading international teams.
Statements from participants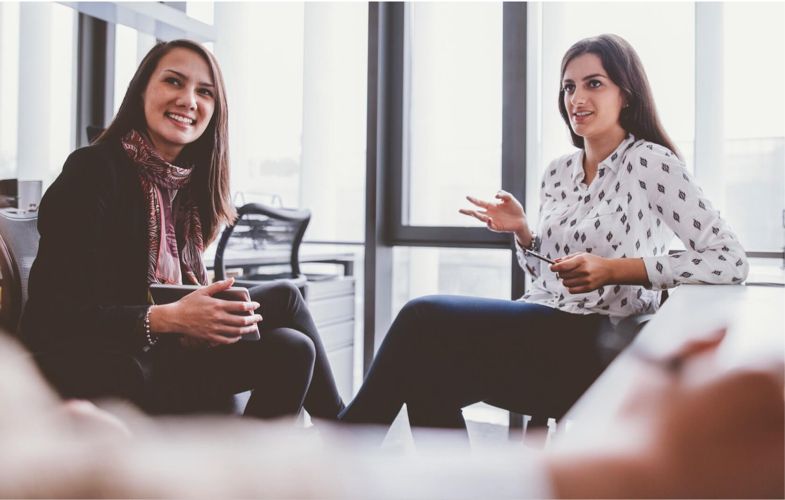 "The trainer offered a variety of techniques. The training fulfilled all my expectations."
Rolf Verhoeven
Hyundai Motor Europe Technical Center GmbH, Rüsselsheim
"Professional trainer, professional organisation. Topics meet real life requirements."
Thomas Knopf
ERCO GmbH, Lüdenscheid
"Professional training, open atmosphere, small group, well organized."
Maike Hajjoubi
Fontys International Business School, Venlo, Niederlande
"Small and diverse group of participants, well selected topics, professional instructor."
Omid Moghaddam
OSRAM GmbH, München
"The training met my expectations."
Gerhard Richter
Greene, Tweed & Co. GmbH, Hofheim am Taunus
Customised for your needs
On-site for multiple employees
Save time and travelling expenses
Questions about a booking?
Training in English, Präsenz
17.-19.05.21
Days & Times
Monday, 17.05.2021
10:00 AM - 6:00 PM
Tuesday, 18.05.2021
9:00 AM - 5:00 PM
Wednesday, 19.05.2021
9:00 AM - 5:00 PM

23.-25.08.21
Days & Times
Monday, 23.08.2021
10:00 AM - 6:00 PM
Tuesday, 24.08.2021
9:00 AM - 5:00 PM
Wednesday, 25.08.2021
9:00 AM - 5:00 PM

17.-19.11.21
Days & Times
Wednesday, 17.11.2021
10:00 AM - 6:00 PM
Thursday, 18.11.2021
9:00 AM - 5:00 PM
Friday, 19.11.2021
9:00 AM - 5:00 PM

07.-09.02.22
Days & Times
Monday, 07.02.2022
10:00 AM - 6:00 PM
Tuesday, 08.02.2022
9:00 AM - 5:00 PM
Wednesday, 09.02.2022
9:00 AM - 5:00 PM

Participation fee
€ 1.740,- excl. VAT
€ 2.070,60 incl. VAT
The stated participation fee includes a group lunch per full seminar day, refreshments during breaks and extensive course handouts. The participant must settle accommodation costs directly with the hotel. Regarding the booking of the hotel, you will find a reservation form in your online learning platform.
Sufficient places are still free.
Don´t wait too long to book.
Fully booked.